120 Church Steet
Staunton, Virginia
---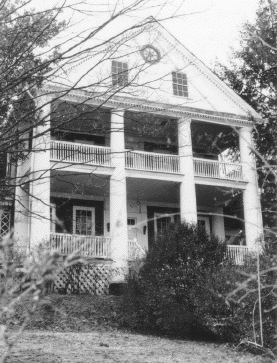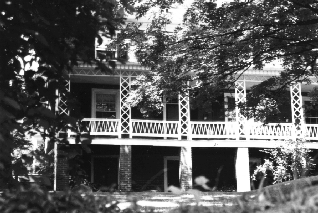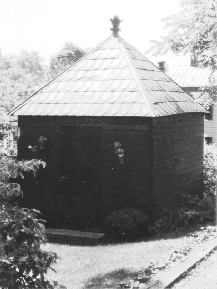 ---
Constructed: 1791 (south wing:1844)

Original Use: Residence

Ownership History: Stuart family house. Family tradition holds that Archibald Stuart received plans or design suggestions from Thomas Jefferson, under whom Stuart had studied law. South wing designed by Alexander H.H. Stuart.

Number of Stories: 2

Architectural Style: Jeffersonian Neo-Classical.

Exterior Features: Brick construction with Flemish Bond. Gabled roof on main building with hip roof on south wing. Two-story pedimented portico over porch. Tuscan columns on portico with dentils in cornices. Swan-neck frontispiece on north elevation. Smokehouses adjacent to main house.

Interior Features: Georgian-style woodwork, mantles, etc.